Our peppermint essential oil is like a cool breeze on a hot summer day, refreshing and invigorating. Imagine taking a deep breath of pure, crisp air, feeling the refreshing coolness in your lungs and the clarity in your mind. That's the magic of peppermint essential oil.
Regular price
Rs. 499.00
Sale price
Rs. 399.00
Unit price
per
You Save 20%
Sold out
Share
View full details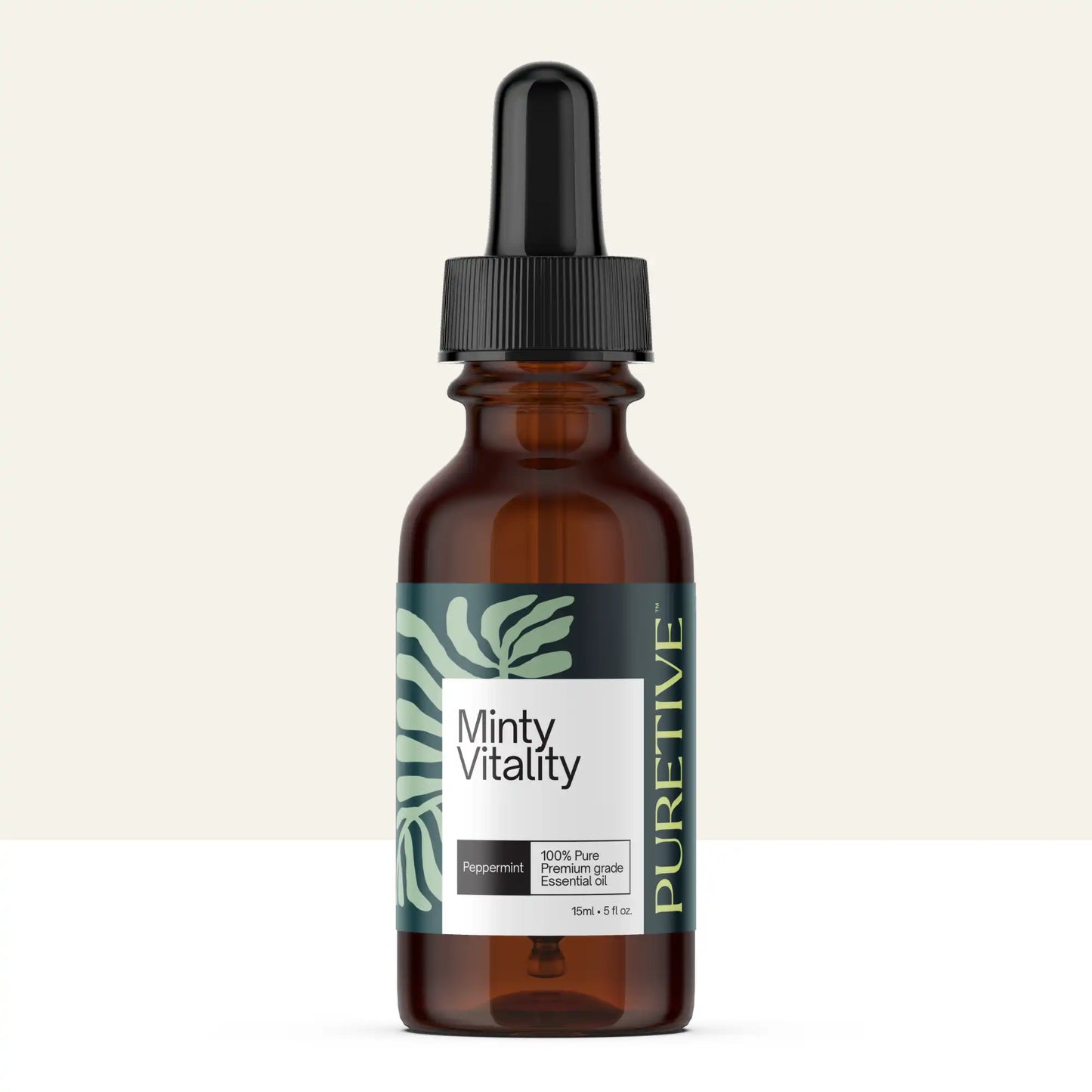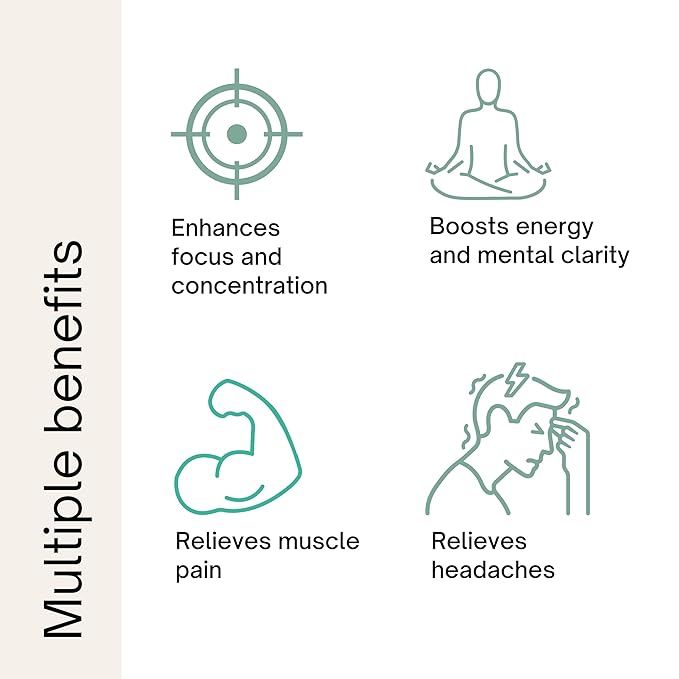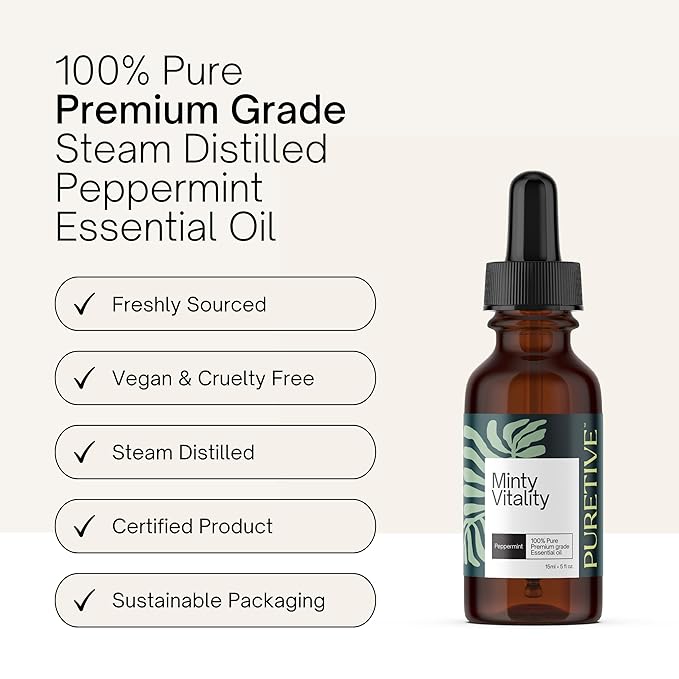 Experience

A pleasant tingle to your senses and ideal for those who are always on the go and ready to take on the world!

---

Why you'll love it?

Unleash the power of nature! - Pure. Therapeutic grade. All-natural. Organic. Safe. No synthetic additives or fillers. Cruelty-free. Vegan
Each drop is carefully extracted from premium botanical sources, ensuring the highest quality and potency for optimal results.
Discover endless possibilities with our versatile essential oils, whether you seek relaxation, rejuvenation, or relief from everyday stress.
Thoughtfully packaged in a premium glass bottle, preserving the freshness and purity of the oils, while the dropper allows for precise and convenient application.

---

How to use?

Choose your preferred method of diffusion: add a few drops to a diffuser, dilute with a carrier oil for topical application, or inhale directly from the bottle.
When using topically, dilute the essential oil with a suitable carrier oil before applying it to the skin.
Conduct a patch test before applying to a larger area of the body to check for any sensitivities.
Store the essential oil bottle in a cool, dry place, away from direct sunlight.
Keep out of reach of children and pets.
Avoid contact with eyes and sensitive areas.
If pregnant, nursing, or under medical supervision, consult a healthcare professional before use.

---

The Blend

100% Pure Rosemary Essential Oil

---

Key Benefits

Stimulates hair follicles and encourages growth.
Strengthens hair, reducing breakage and loss.
Fights dandruff and relieves an itchy scalp.
Enhances hair's natural shine and vitality.

---
Unwrap well-being with Puretive Botanics
At Puretive Botanics, we embrace nature's gifts not only in our products but also in our eco-friendly packaging.
Every purchase is a step towards a greener, more harmonious Earth."
Versatile and effective
It offers endless possibilities for relaxation, rejuvenation, and stress relief. The dropper allows for easy application.
A pleasant tingle
Mindful Refresh is ideal for those who need a quick pick-me-up. The pure and natural peppermint essence is invigorating.
Absolutely love Mindful Refresh!
The peppermint essential oil boosts my energy and mental clarity, making it an essential part of my daily routine.