A Nutrition Powder with 100% Pure Premium Grade Moringa Superfood, loaded with protein, vitamin B6, vitamin C, and iron. It aids in stress reduction, blood sugar control, weight management, and ensures ideal levels of vitamin D3 and B12.
Regular price
Rs. 999.00
Sale price
Rs. 699.00
Unit price
per
You Save 30%
Sold out
View full details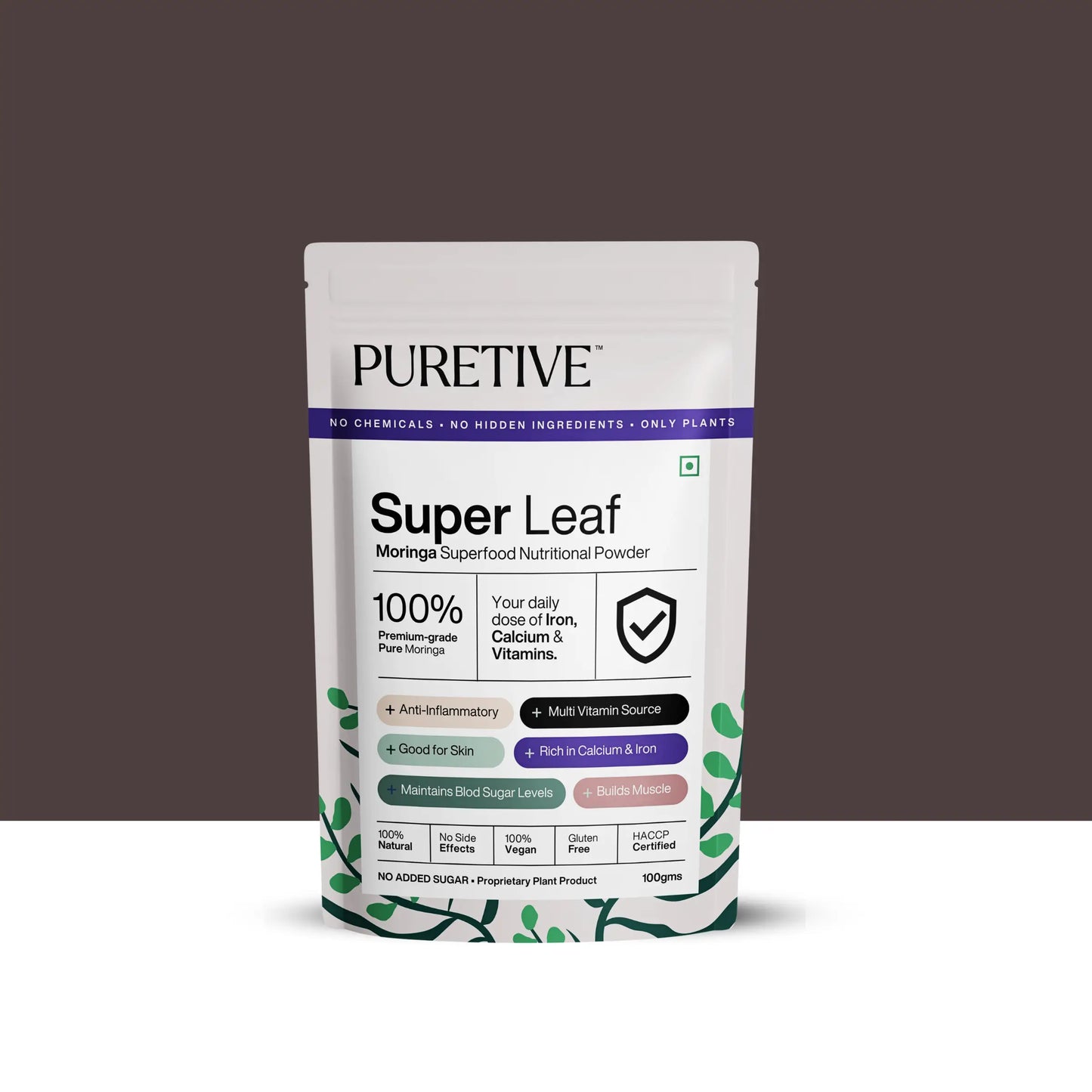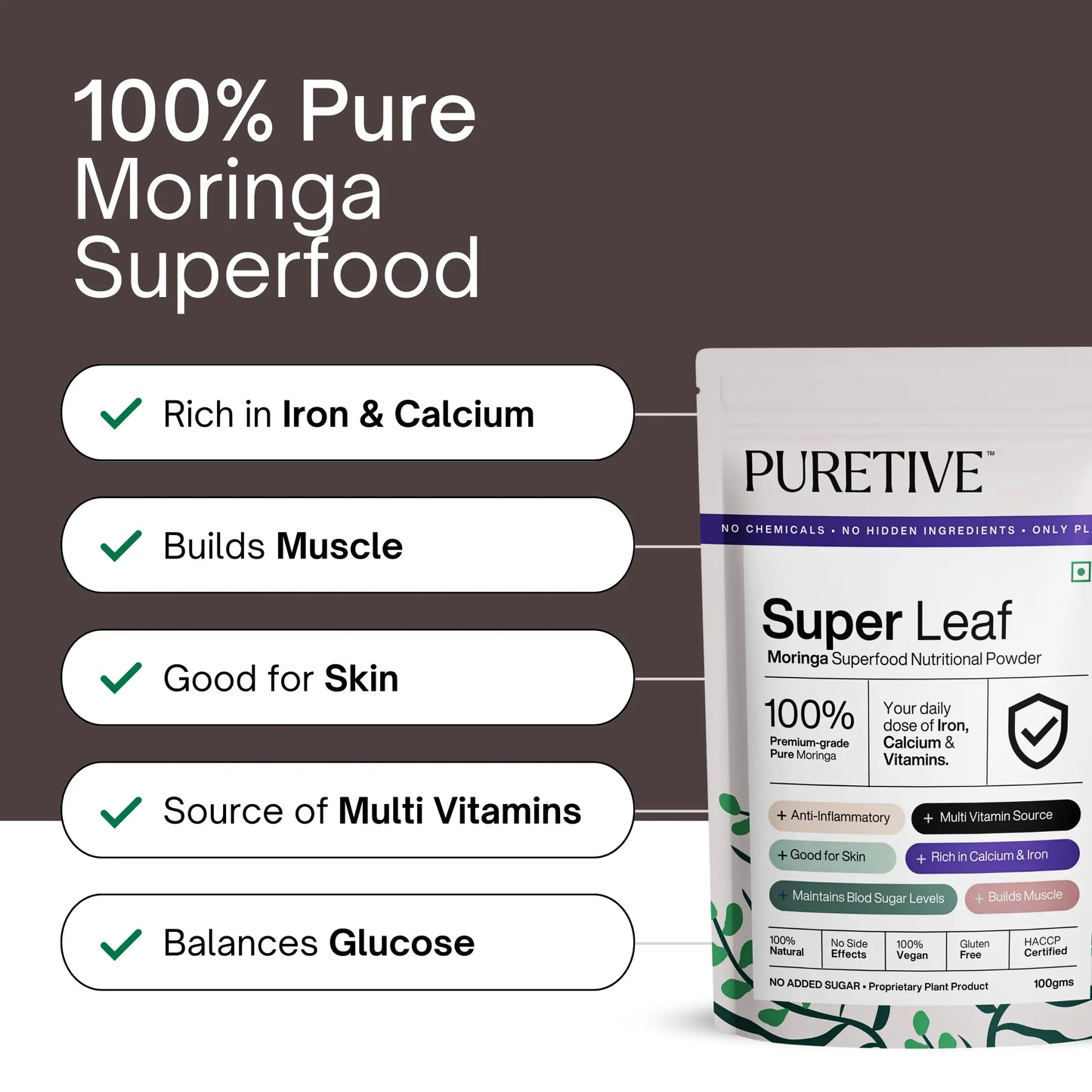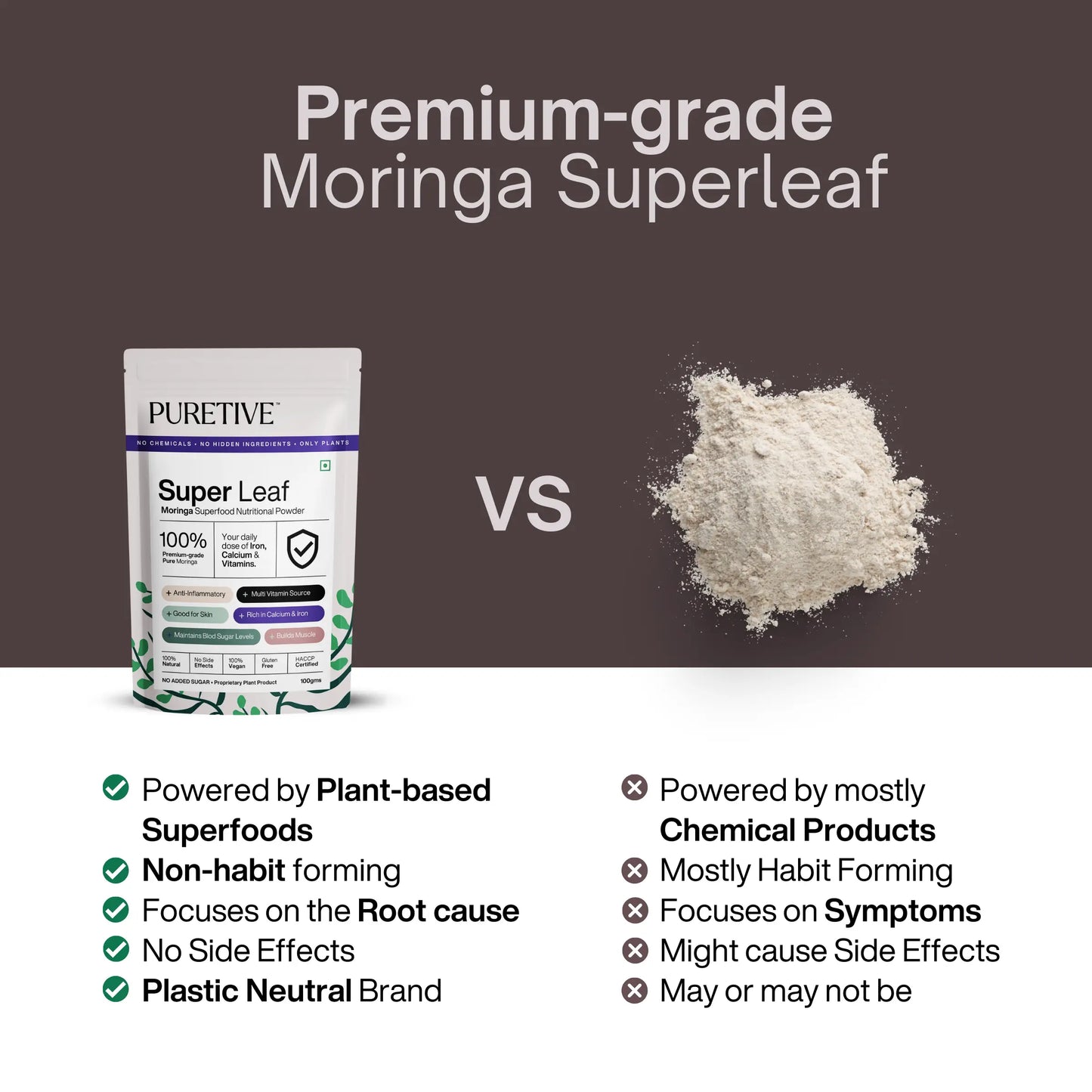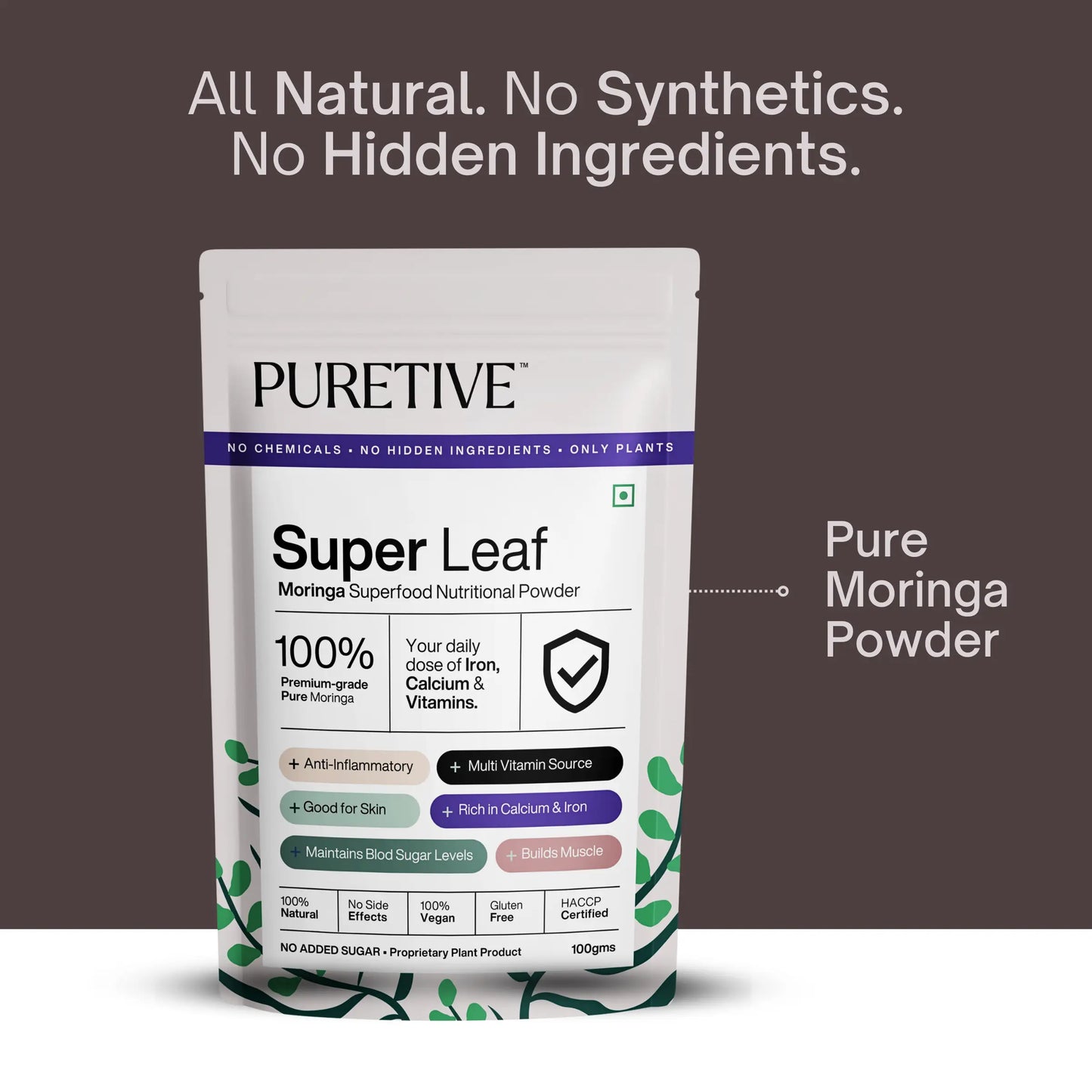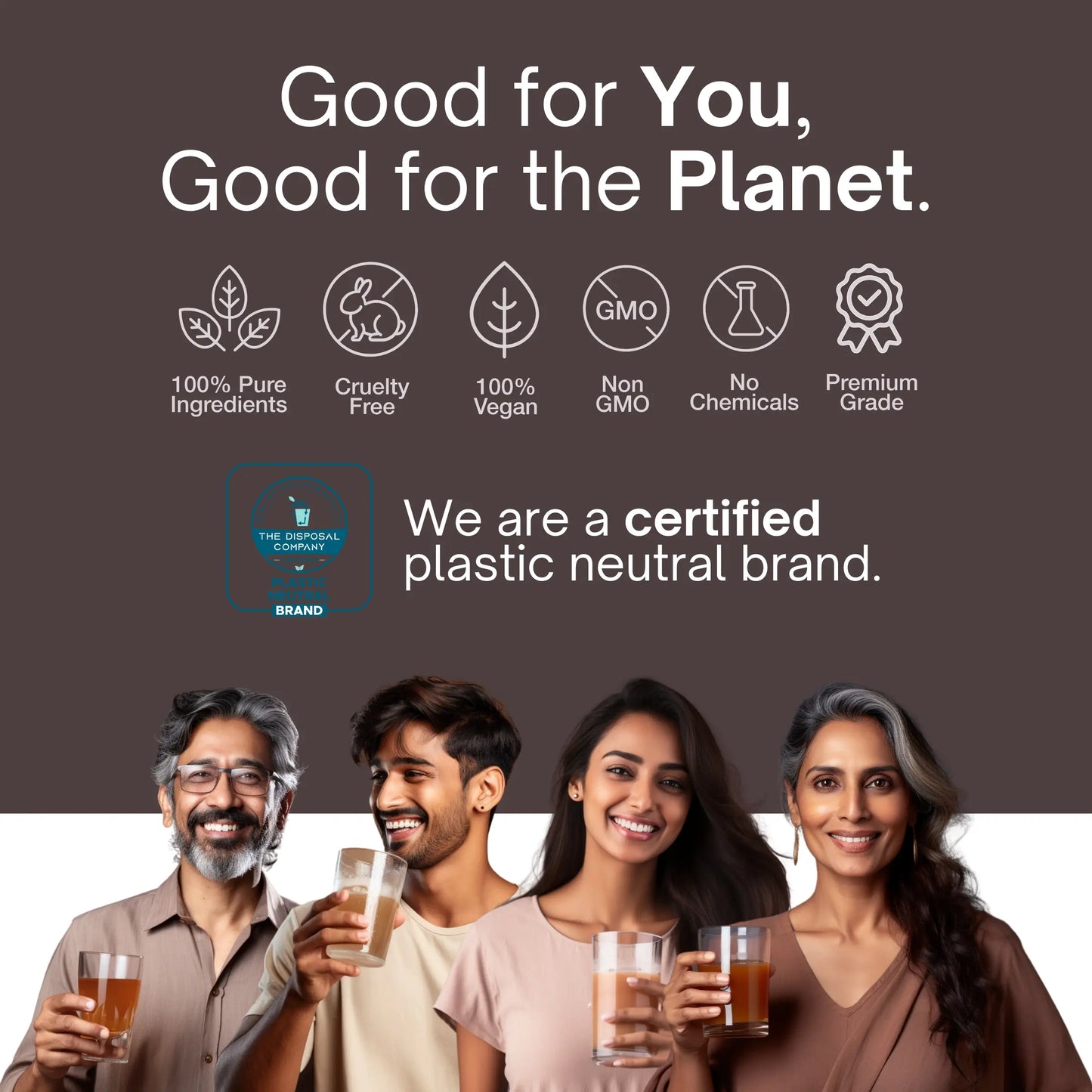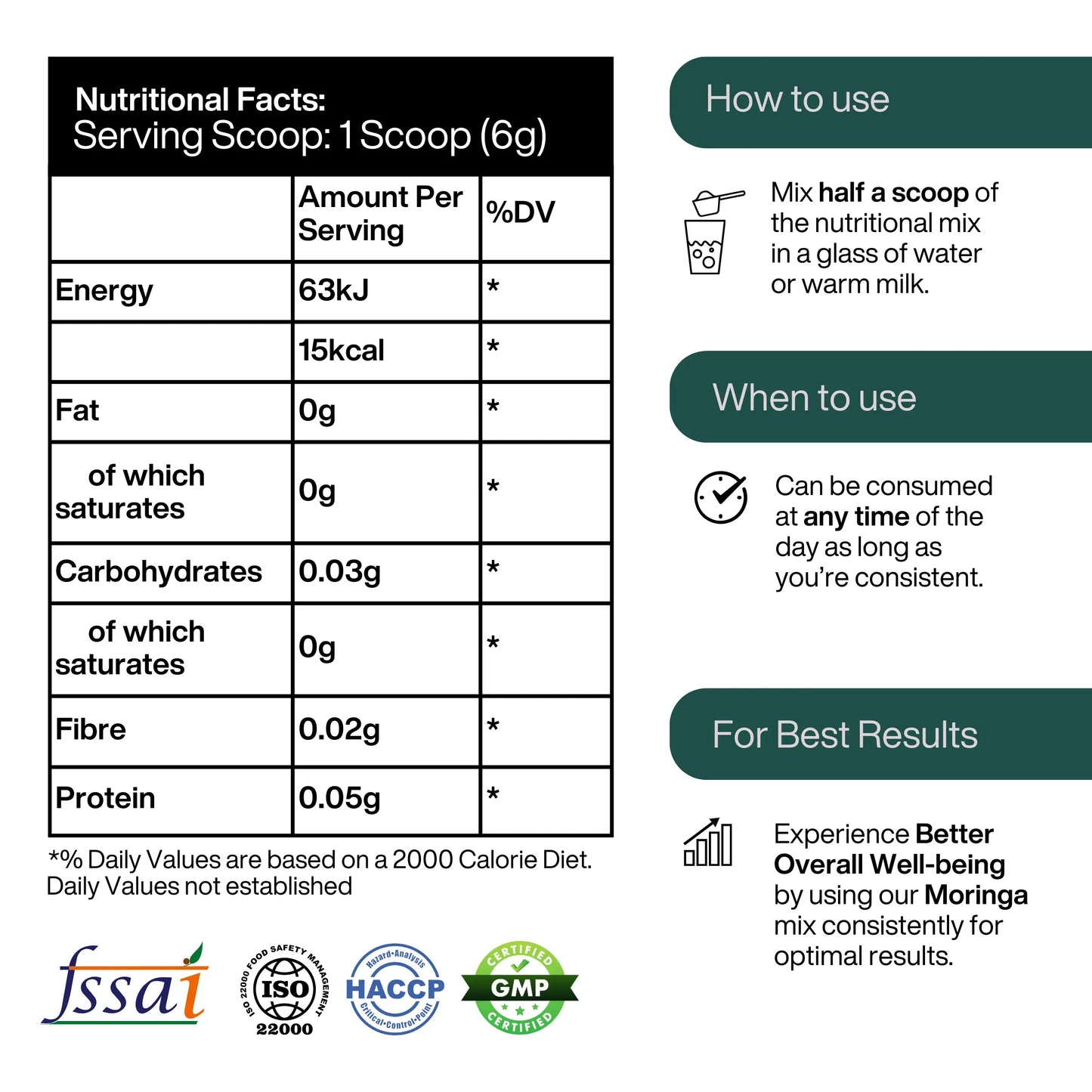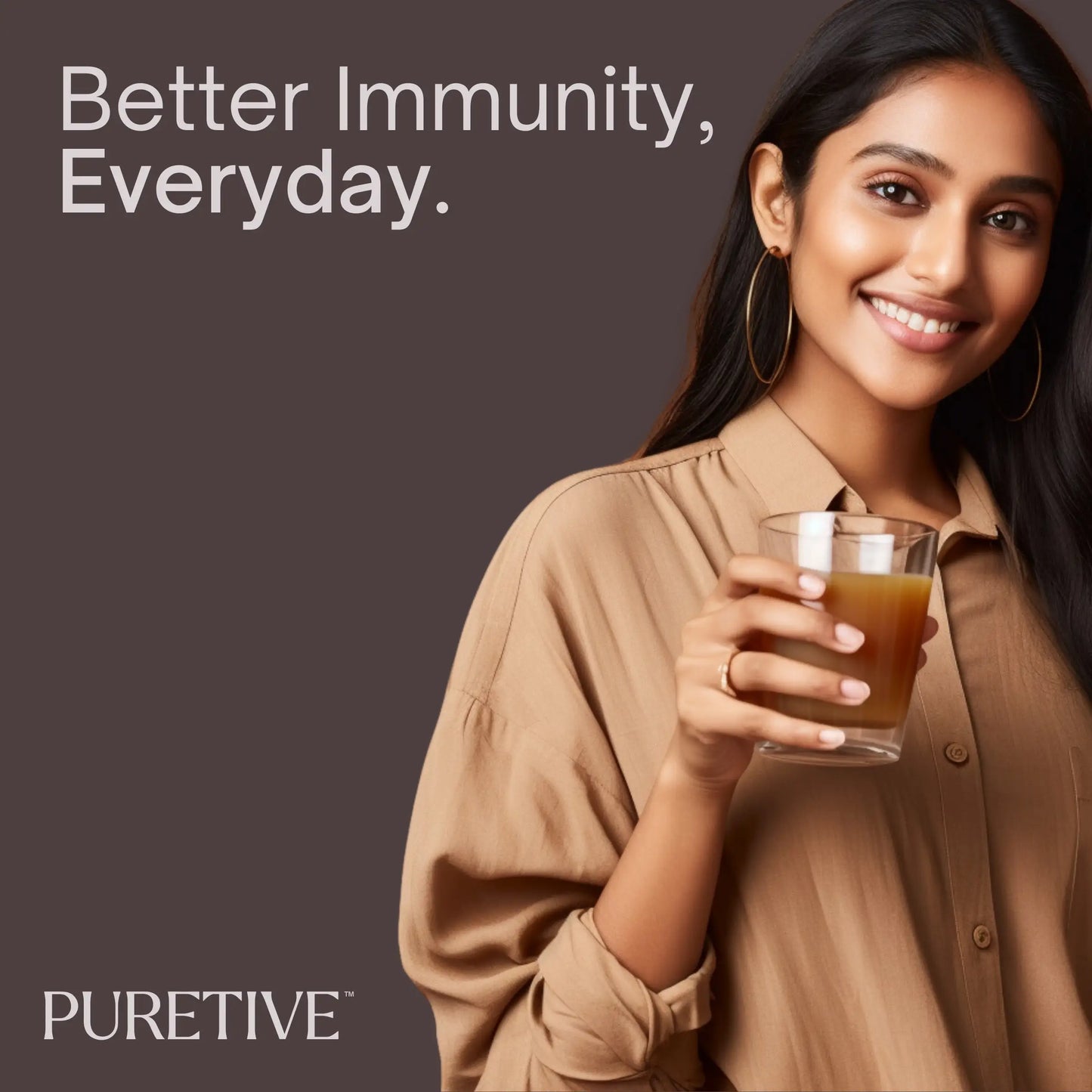 100% Plant-Based
No side effects
Natural prebiotics
No Sugar, Gluten, Dairy, Soy
No synthetic additives
Non-habit forming
Easy to digest
Visible Results in 15 days
How to use?

Mix half a scoop of the nutritional powder in food or any beverage of your choice.

---

When to use?

Can be consumed at any time of the day as long as you're consistent.

---

Solution for?

Natural source of proteins, vitamins, minerals & other nutrients.Reduction of unnecessary stress & anxiety.Regulating blood-sugar levels.

---

Don't Forget..

Stay well-hydrated.
Refrain from using if you have any severe health concerns.
Refrain from exceeding the recommended daily use.
Not intended as a medical remedy.
Product response may vary from person to person.
If you're struggling with insomnia or night terrors for reasons unrelated to our product, consult a healthcare specialist.

---
How it Works?
Benefits from a natural source of essential proteins, vitamins, minerals, and other vital nutrients.
Notice a reduction in stress and anxiety levels.
Witness the beginning of your journey towards effective weight management.
Observe the regulation of blood sugar levels, promoting overall well-being.
Reduced stress and anxiety as it becomes a consistent part of your daily life.
Achieve a state of reduced stress and increased inner balance.
Maintain consistently regulated blood sugar levels, promoting long-term well-being.
Continue your journey towards effective weight management, ensuring a healthier and more balanced life.
Listen to your Body
Increased stress levels
Crippling anxiety
Blood-sugar level fluctuations
Unhealthy weight gain
Trusted Brand for Plant-Based Nutrition
I've tried other nutritional supplements, but Puretive's Super Leaf stands out. Natural ingredients and great results!
Highly Recommend for Weight Management
The nutritional mix has a great balance of vitamins and minerals. I feel healthier and more vibrant. Thank you, Puretive!
Great for Stress Reduction
As someone who struggles with stress, this nutritional mix has been a lifesaver. It's easy to use and has made a noticeable difference.
Improved My Overall Well-being
I've been using Super Leaf for a few weeks, and I can already see improvements in my stress levels and energy. Great product!
Have questions?
What sets Puretive's Nutritional Mix apart from other digestive products?

Puretive stands out as the sole trustworthy brand offering 100% plant-based gut supplements completely free from synthetic additives, making it an all-in-one organic solution to nurture your gut.
Are Puretive's Nutritional Mixes safe to consume for a long period of time?

Puretive's Plant-based nutritional mixes are 100% organic with solely plant based ingredients that are proven to help maintain a good gut health. Our product features prebiotic fiber to support the lower GI (gastrointestinal) microbiome and includes herbs that stimulate digestive enzymes in the GI tract.
Why should I consume this Super Leaf  Nutritional Mix?

By incorporating this mix into your routine, you can build immunity, reduce stress and regulate blood-sugar levels, manage weight gain and enrich your body with all the required nutrients and vitamins.
How much Super Leaf  Powder should I take?

Add half a scoop of the Super Leaf  Nutritional Mix in the food or beverage of your choice. You can enjoy it anytime throughout the day, just be sure to maintain a consistent schedule.


How long until I notice results?

Puretive's Super Leaf  is designed for long-term nutritional requirements. It's advisable to incorporate it into your daily routine to prevent issues like poor blood-sugar levels, low energy, weight gain, stress etc. Consistently use it for 2-3 months to observe effective improvements in your Hair & nail health. Afterward, use it as required.


Is there a chance of experiencing side effects upon consumption?

Any discomfort you might encounter is typically temporary and should subside within 15 days of consistent use. Generally, there are usually no side effects as the product consists of 100% plant-based ingredients.