Experience ultimate repose with our Stress Relief Mineral Bath. Immerse yourself in a soothing blend of mineral-rich salts, easing anxiety, promoting stress relief and overall well-being. Let the calming aromas restore your body and mind, leaving you refreshed and revitalized after every use.
Regular price
Rs. 699.00
Sale price
Rs. 599.00
Unit price
per
You Save 14%
Sold out
Share
View full details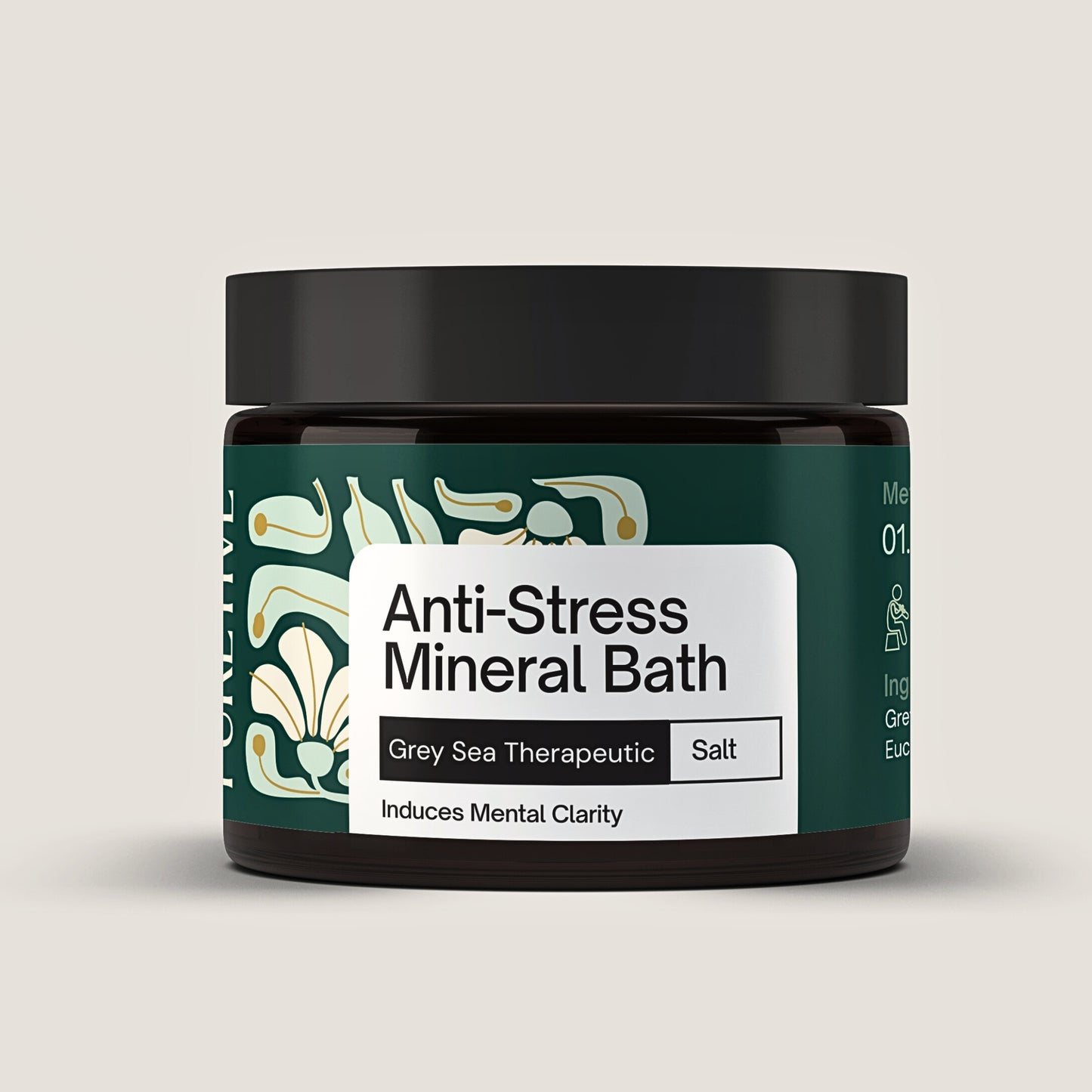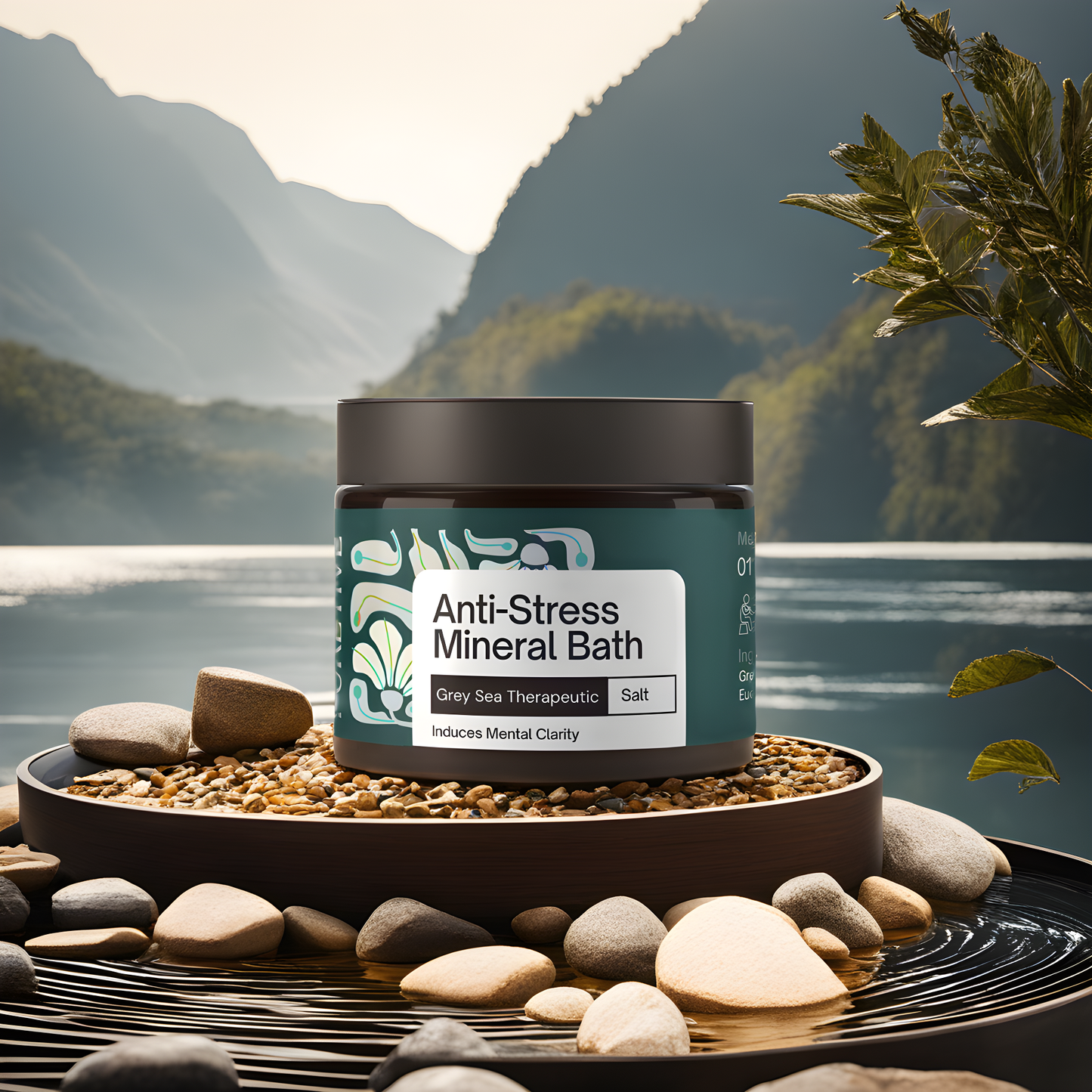 Key Benefits

Cypress Oil: Useful for respiratory health, alleviating anxiety and stress, promoting circulation, and providing relief from muscle and joint discomfort.
Neroli Oil: promotes stress relief through its calming aroma and mood-lifting properties.
Eucalyptus Oil: Renowned for its respiratory benefits, Eucalyptus oil opens up airways and promotes easier breathing.
Grapefruit Oil: Known for its revitalizing and invigorating properties, Grapefruit oil awakens your senses and helps boost your mood, making you feel more alert and alive.

---

Why Bath Salts?

Gently exfoliates the skin, removing dead skin cells and leaving it soft and smooth.
Helps draw out toxins and impurities from the skin, promoting a detoxifying effect.
Infused with essential oils, providing aromatherapeutic benefits that can relax or invigorate your mind and body.
Help balance the pH of your skin, maintaining healthy skin.

---

Key How it's done?

1. Exfoliation Method

Step 1: Wet Your Skin - Use bath salts after your shower or bath to open up your pores.
Step 2: Apply & Massage - While skin is wet, gently scrub with bath salts, focusing on exfoliating areas.
Step 3: Let it Soak - Wait for 2-3 minutes for exfoliation and moisturizing.
Step 4: Rinse - Rinse with warm water to remove salt crystals.
Step 5: Pat Dry - Gently pat skin dry with a towel.
Step 6: Moisturize - Apply moisturizer to lock in hydration.

2. Bath or Foot Soak
Step 1: Prepare Bath or Foot Soak - Fill the tub with warm water to your liking.
Step 2: Add the Mineral Salt - Put 2-3 spoons of bath soak into the water.
Step 3: Soak & Relax - Ease into the bath for 15-20 minutes, relax, and let the soak work.
Step 4: Pat Dry - After soaking, step out and pat dry with a towel. Avoid rinsing.

---
Unwrap well-being with Puretive Botanics
At Puretive Botanics, we embrace nature's gifts not only in our products but also in our eco-friendly packaging.
Every purchase is a step towards a greener, more harmonious Earth."
My escape after a stressful day at wrk
It's a complete W after a stressful day at work
Good fragrance.
It is very relaxing and the fragrance is just wow. recommended
Best Bath I;ve tried till date, without a doubt
I am a big sucker for bath salts and i've tried almost every bathsalt available in the market. But this, this is something else. Best Bath Ive tried till date, without a doubt.
It's so relaxing
A fantastic stress-relief experience! The bath salts dissolved easily, and the aroma filled the entire bathroom. My skin felt incredibly smooth, and the scent was an added bonus.
Amazing Product
This bath salt is a little slice of heaven.