Indulge in the artfully handmade, meticulously crafted scent of Sleep Tight, a heavenly aroma designed to cocoon you in relaxation and absorb you into a tranquil haven. This exquisite fragrance is thoughtfully composed with carefully selected elements, ensuring you experience the most blissful, uninterrupted sleep you deserve.
Celeberate this diwali with Pureive
Get a 50% discount when you order 5+ Candles or Grab 10 or more candles @ just Rs. 500/- each
Regular price
Rs. 1,199.00
Sale price
Rs. 799.00
Unit price
per
You Save 33%
Sold out
Share
View full details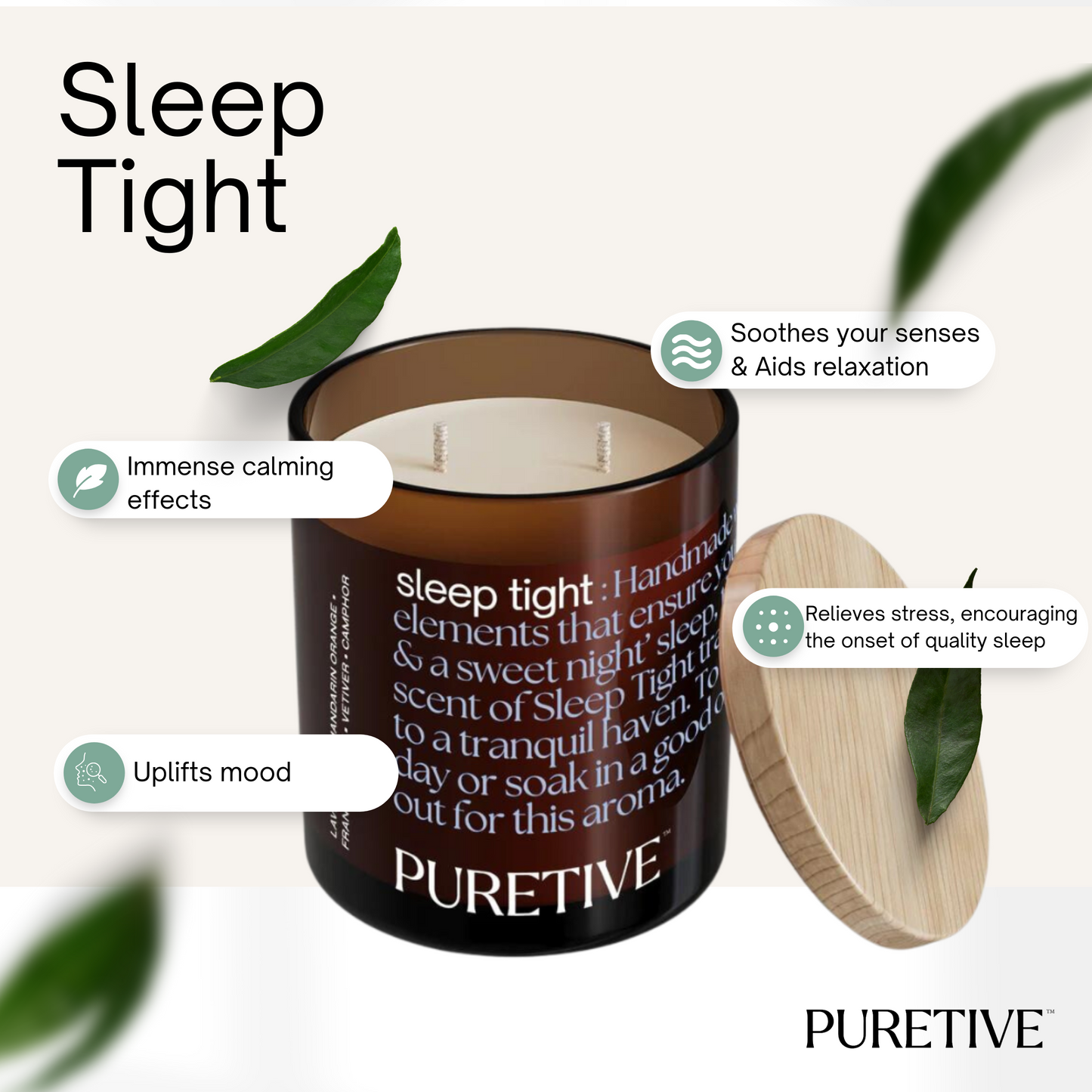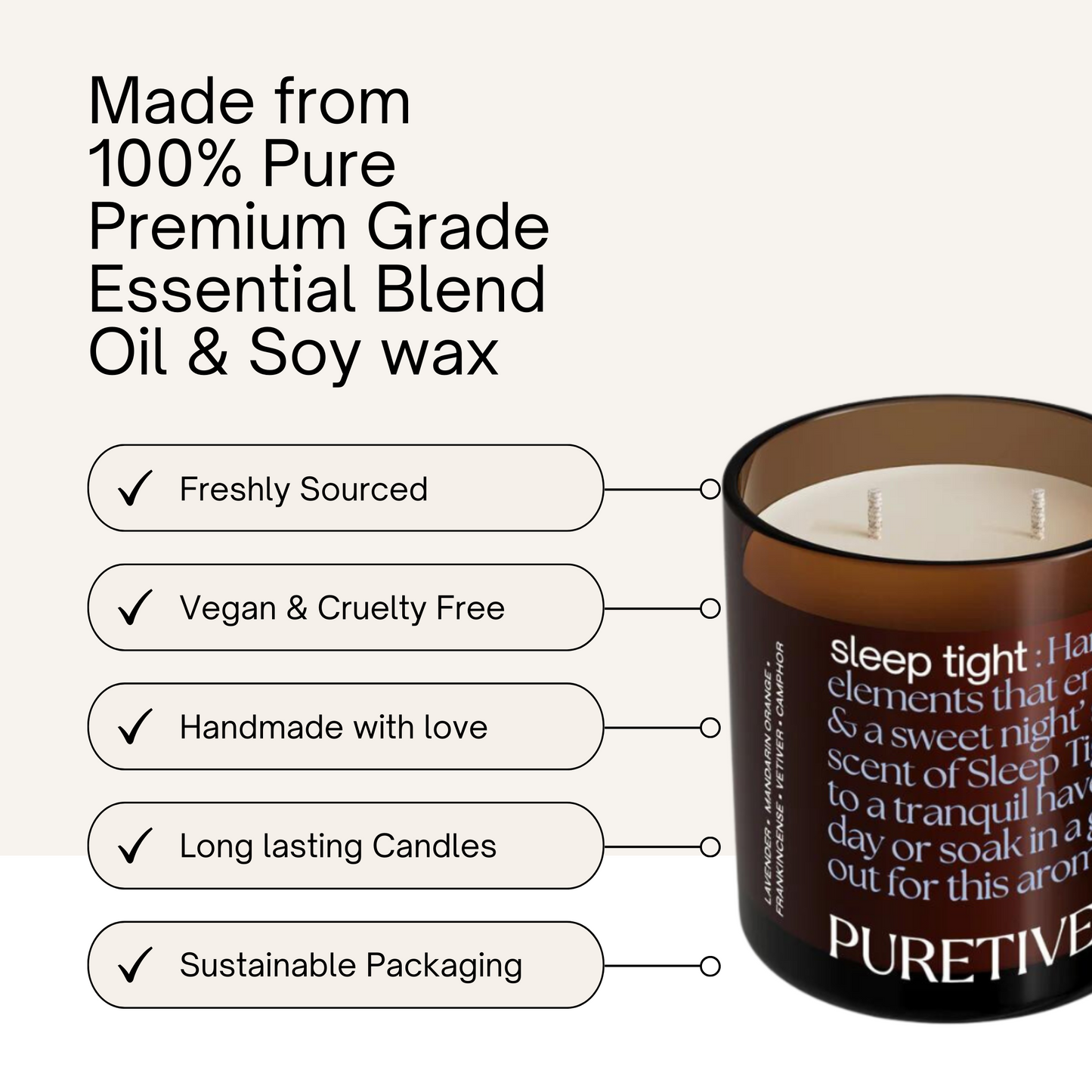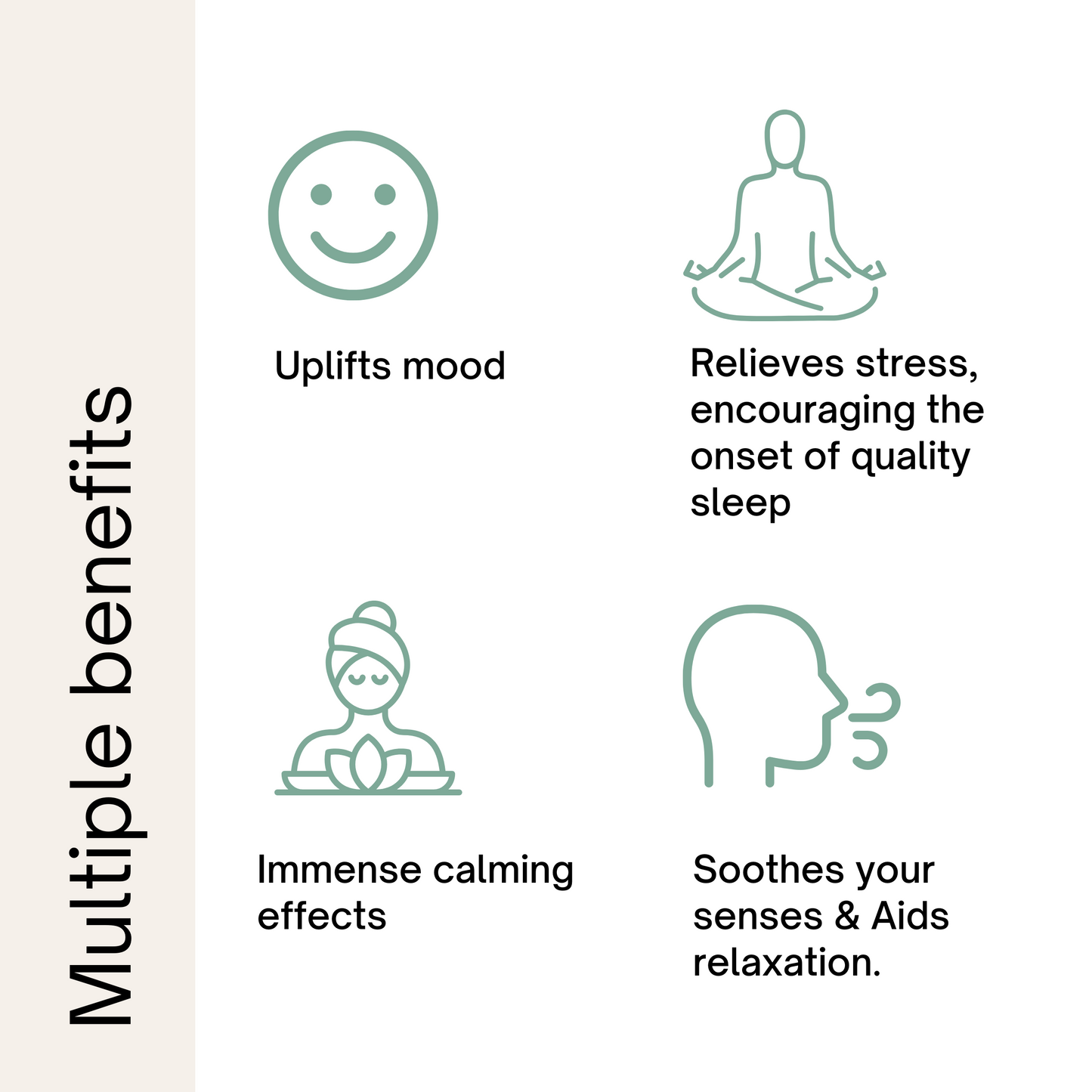 Experience

Make a dreamy escape and come back to a refreshingly calm awakening.

---

Why you'll love it?

Ticks all the boxes! – Clean. Non-toxic. All-natural. Organic. Safe. No artificial fragrances and colours. Cruelty-free. Vegan. Lead-free wick.
Handmade with pure & high-quality soy wax that melts evenly, without leaving any waste.
The fragrance promises a perfectly cosy ambience till its very last bit.
35 hours-long burn time and pure relaxation of mind, body & soul.
Packed with love and care in best-grade glass jar and a natural wooden lid, keeping the aesthetics in check. (PS.: Makes a beautiful gift for a dear one!)
Research has shown that the citrus fragrance can boost your emotional and physical energy

---

Suggest Use

Remove all the packaging before you light the candle.
Burn the candle indoors and always within your sight.
Avoid heat damage by placing the candle on a heat-resistant surface such as an appropriate holder/coaster.
Try to avoid burning the candle for more than 2-3 hours at a go to prevent soot.
Keep your kids & pets at a safe distance from the burning candle.
Keep dust and debris off the wax pool.
Let the pool of wax cool down before relighting the candle.
Keep away from flammable objects.

---
Unwrap well-being with Puretive Botanics
At Puretive Botanics, we embrace nature's gifts not only in our products but also in our eco-friendly packaging.
Every purchase is a step towards a greener, more harmonious Earth."
Relaxation at its Best
Relaxation at its best with Sleep Tight. The fragrance is delightful, and I've experienced better sleep since using it.
Great Purchase!
Great purchase! Sleep Tight not only smells great but also helps create a tranquil bedtime environment. Highly recommended.
Top-notch Sleep Solution
Top-notch sleep solution! Sleep Tight has become my go-to for a restful night. The fragrance is perfect for unwinding.
Effective and Soothing
Effective and soothing, Sleep Tight is a top-notch sleep aid. I love how the fragrance helps me relax after a long day.
Impressive Results
Sleep Tight is an amazing sleep solution. The fragrance is divine, and I've noticed a significant improvement in my sleep quality.