Embark on a sensory journey with Me Time. A captivating fragrance that artfully blends the contrasting notes of citric and fleur, creating a symphony of harmony and inviting you to steal precious moments of unapologetic, carefree indulgence. This enticing aroma serves as a gentle reminder to prioritize self-care and carve out dedicated seconds, or even more, for yourself.
Celeberate this diwali with Pureive
Get a 50% discount when you order 5+ Candles or Grab 10 or more candles @ just Rs. 500/- each
Regular price
Rs. 1,199.00
Sale price
Rs. 799.00
Unit price
per
You Save 33%
Sold out
Share
View full details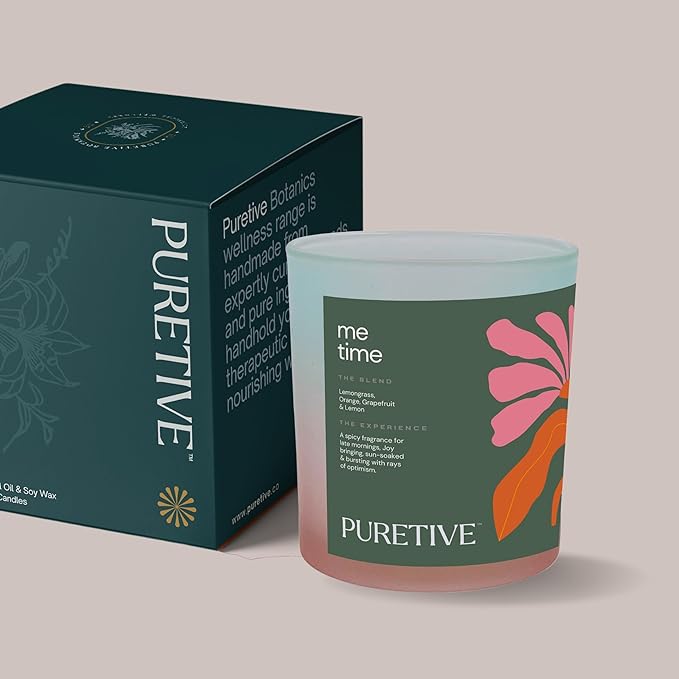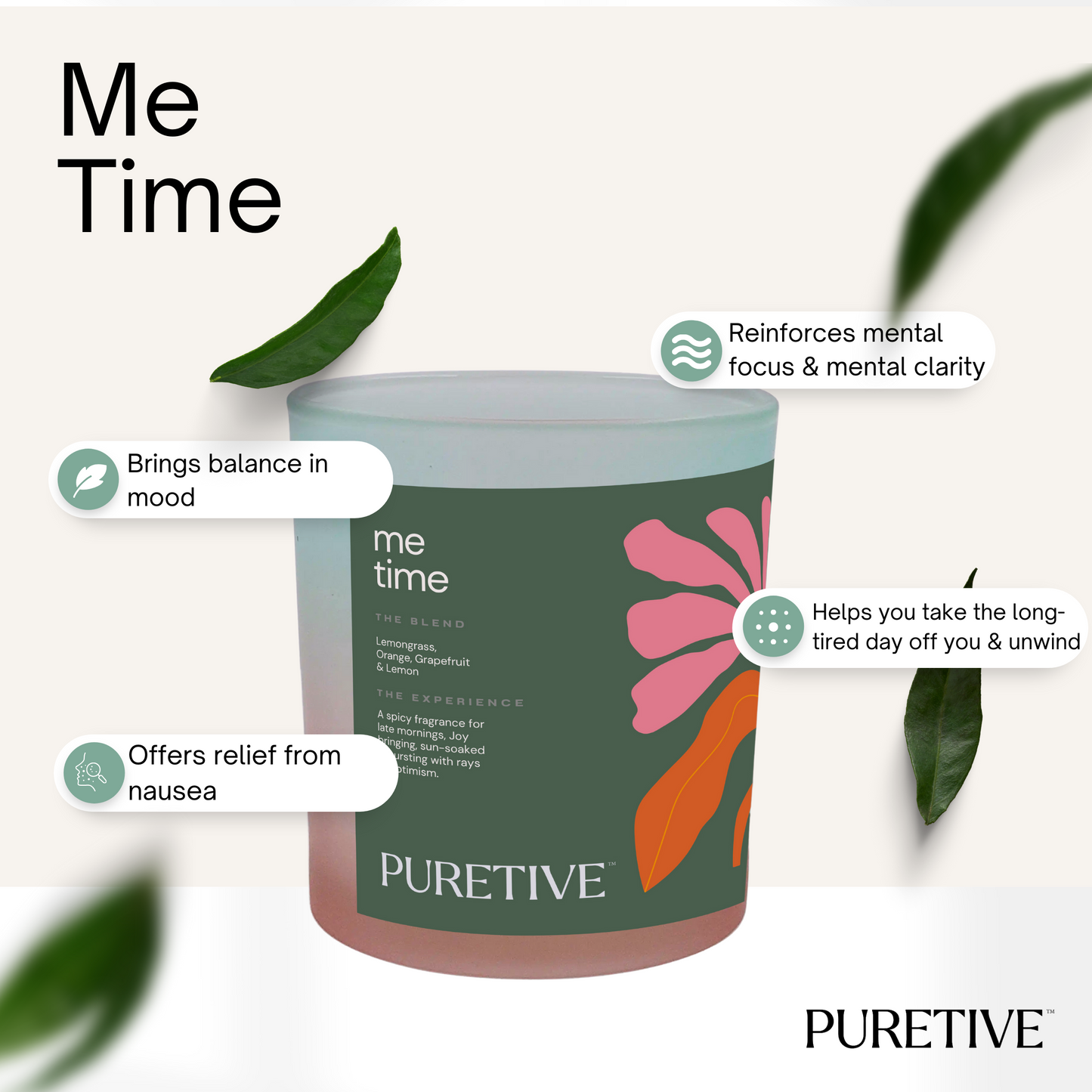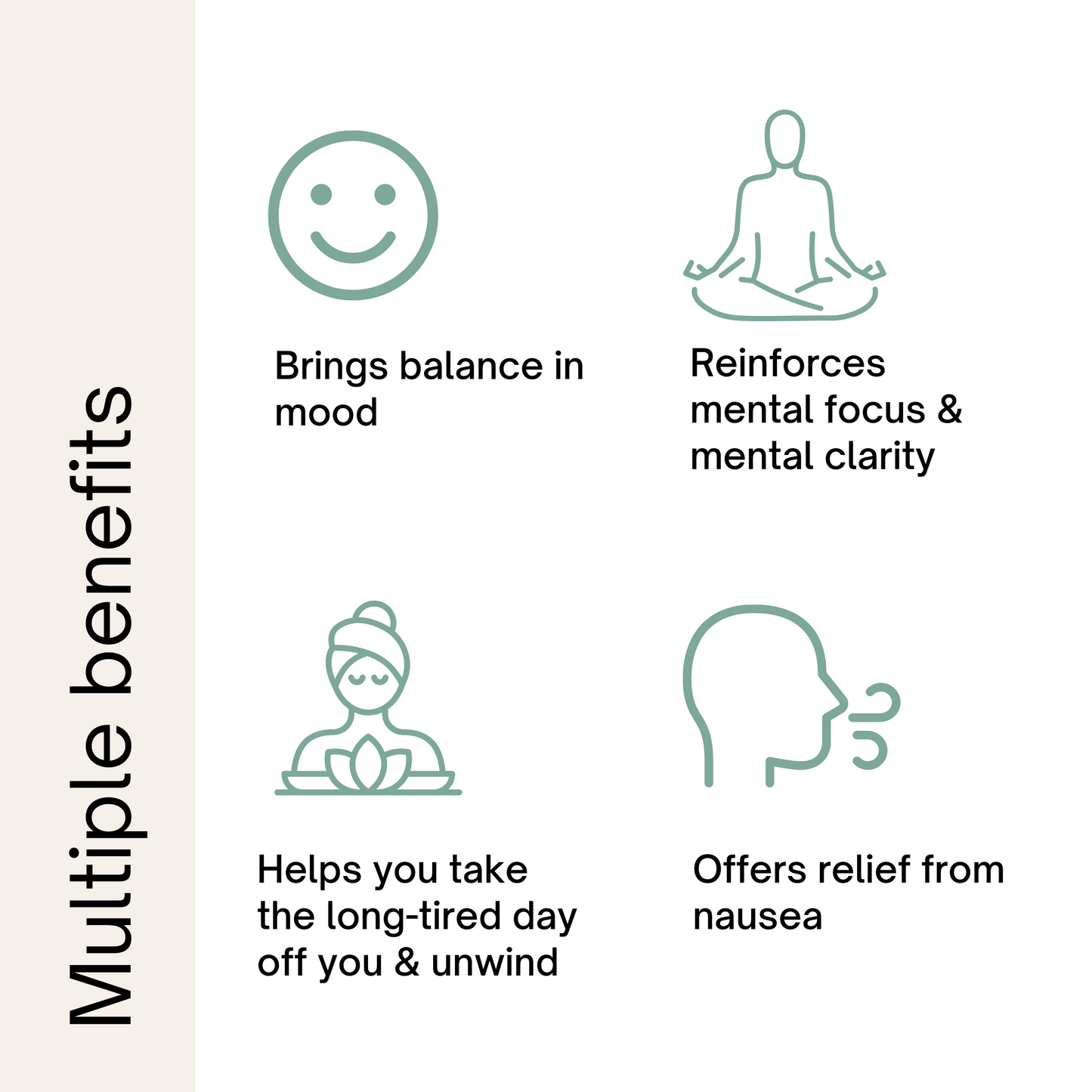 Experience

Take a dive inwards and uncover joy & bursting rays of optimism.

---

Why you'll love it?

Ticks all the boxes! – Clean. Non-toxic. All-natural. Organic. Safe. No artificial fragrances and colours. Cruelty-free. Vegan. Lead-free wick.Handmade with pure & high-quality soy wax that melts evenly, without leaving any waste.The fragrance promises a perfectly cosy ambience till its very last bit.35 hours-long burn time and pure relaxation of mind, body & soul.Packed with love and care in best-grade glass jar and a natural wooden lid, keeping the aesthetics in check. (PS.: Makes a beautiful gift for a dear one!)Research has shown that the citrus fragrance can boost your emotional and physical energy

---

Suggested Use

Remove all the packaging before you light the candle.
Burn the candle indoors and always within your sight.
Avoid heat damage by placing the candle on a heat-resistant surface such as an appropriate holder/coaster.
Try to avoid burning the candle for more than 2-3 hours at a go to prevent soot.
Keep your kids & pets at a safe distance from the burning candle.
Keep dust and debris off the wax pool.
Let the pool of wax cool down before relighting the candle.
Keep away from flammable objects.

---
Unwrap well-being with Puretive Botanics
At Puretive Botanics, we embrace nature's gifts not only in our products but also in our eco-friendly packaging.
Every purchase is a step towards a greener, more harmonious Earth."
Balanced Aroma
The balanced aroma of Me Time is a treat for the senses. It's a revitalizing experience that I look forward to every day.
Calming and Soothing
The calming and soothing aroma of Me Time is a game-changer. It helps me unwind and find moments of peace in my day.
Stress Buster
Me Time is my stress buster! The fragrance is calming and soothing, providing the perfect escape after a long day.
Good fragrance
Aromatic bliss is what Me Time offers. The fusion of citric and floral notes is a symphony for the senses.
Escape t
Escape to tranquility with Me Time. The fragrance is a beautiful blend that takes you on a sensory journey of relaxation.